REMIX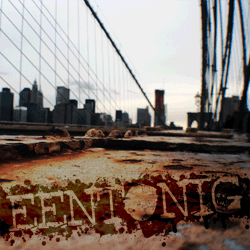 eentonig invite you to remix the tracks on the album. The sample packs below contain complete components to the tracks, both in the original 24bit .wav format, as well as in light-weight 256kbps .mp3 format. The list below will grow over the coming days until the complete album is available.
The sample packs are made available under the same license as the album itself:

Attribution-Noncommercial 3.0 Taiwan.
You need no further permission to make a remix. If you would like your remix to appear on this page, contact eentonig:

SAMPLE PACKS:
| | | | | | | | |
| --- | --- | --- | --- | --- | --- | --- | --- |
| track | bpm | .wav | | | .mp3 | | |
| | | | | | | | |
| 01. voor ek my kop verander | 80 | WAV | 123MB | | MP3 | 13MB | |
| | | | | | | | |
| 02. snert | 118 | WAV | 140MB | | MP3 | 16MB | |
| | | | | | | | |
| 03. hoekom | 94 | WAV | 71MB | | MP3 | 7MB | |
| | | | | | | | |
| 05. sy was afrikaans | 120 | WAV | 158MB | | MP3 | 20MB | |
| | | | | | | | |
REMIXES:
| | | | | | |
| --- | --- | --- | --- | --- | --- |
| artist | | title | | .mp3 | |
| | | | | | |
| Min of Meer | | Hoekom (Ketel koord om jou nek Mix) | | ZIP | |
| | | | | | |
| Min of Meer | | Sy was Afrikaans (Bobotie Mix) | | ZIP | |